The Silver Mullet Band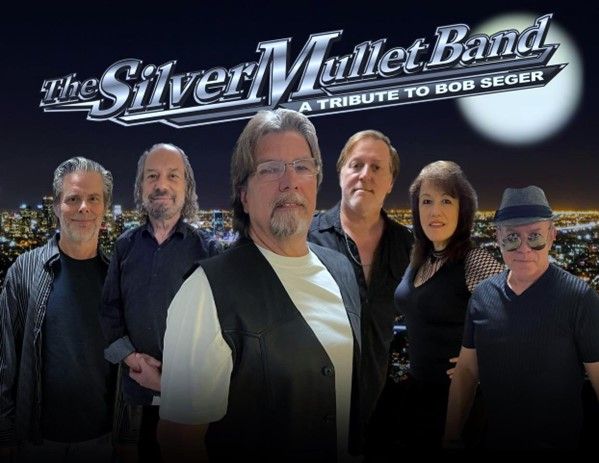 A TRIBUTE TO THE MUSIC OF BOB SEGER 
The Silver Mullet Band pays tribute to one of the most iconic musicians of our time, Bob Seger. 
Covering both the hits and select B sides, The Silver Mullet Band delivers and show that captures the soul and spirit of this iconic artist with a narrative that traces his best moments in time. Veteran Twin Cities rocker Karl Young channels "the Bob" throughout the show offering a fitting salute with vocalease and a touch of humor.  The quintet of guitarist Jeff Waldeland, drummer Joe Crowley, bassist Max Luebeck, keyboard player Ted Greenbaum  and multi instrumentalist/singer Raven Wolfe provide the backline. 
With a career spanning six decades, Seger has sold more than 75 million records worldwide, making him one of the world's best-selling artists of all time.  A roots rocker with a classic raspy, powerful voice, Seger wrote and recorded songs that dealt with love, women, and blue-collar themes, and is one of the best-known examples of a heartland rock artist. His many hits include "Night Moves", "Turn the Page", "Mainstreet", "Hollywood Nights", "Shame on the Moon", "Roll Me Away" and "Shakedown".  He also co-wrote the Eagles' number-one hit "Heartache Tonight", and his recording of "Old Time Rock and Roll" was named one of the Songs of the Century. 
Press photos
The Silver Mullet Band
Karl "The Bob" Young - lead vocals, guitar
Raven Wolfe - backup vocals, keyboard, saxophone, percussion
Jeff Waldeland - lead guitar
Ted Greenbaum - keyboard
Max Luebeck - bass guitar
Joe Crowley - drums